Liver with onios and orange liqueur
Beaf liver with onios and orange liqueur by Dinapoja.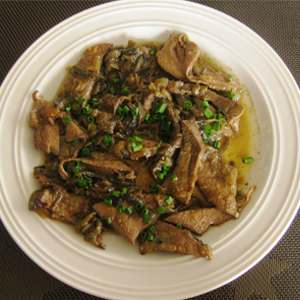 Ingredients:
Extra virgin olive oil
½ kg beef liver sliced
1 big onion minced
¼ glass wine
1 big apple grated
1 spoon Citrus Orange Liqueur Dinapoja
Salt, pepper
In some olive oil sauté the onion and add the beef liver. Cook for 2 minutes and add some wine. When it evaporates add the apple, salt and pepper and let it cook for another 2 minutes. Remove the pan from the fire and add the orange liqueur.
Garnish with a hint of chives or parsley.
Serve with potato puree or boiled potatoes
Relative Products