Marinaded small fish in extra virgin olive oil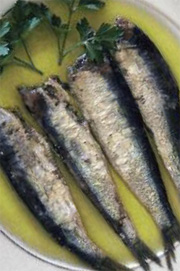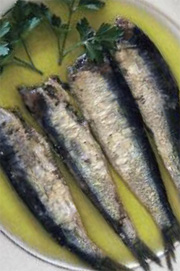 Ingredients
1  kg of anchovy or sardines
1 spoon of salt
½ cup lemon juice
1 cup Cretan extra virgin olive oil
2  garlic cloves minced
3 spoons parsley minced
Directions
Wash the fish, then remove the heads and intenstines and put them in a bowl with salt and lemon until they are covered.
Leave the anchovy in the lemon for about 10 hours while the sardines for 24 to 30 hours according to their size.
Try pulling the tail along with the spine and if it can be done and the flesh is more white than red, then the fish are ready.
You can either cut them in fillets or leave them whole.
Transfer the fish in a glass jar and cover them in olive oil.
Springle with the garlic and parsley.
These small marinated fish can be preserved in the fridge for many days.
---
We send our Cretan products to every corner of the world. 
Make a journey to authentic Crete with myCretangoods.com and discover the top Cretan products. Find pure tsikoudia - Cretan raki, traditional rakomelo and organic Cretan wines from unique local varieties. Taste award-winning extra virgin olive oil, local herbs, aromatic and healthy thyme honey, homemade pasta and sauces, nutritious carob products, other tasteful Cretan goods and delicacies or other Greek products such as the famous Ouzo.  
Get ideas for special gifts with Cretan products or contact us if you want to create memorable customized business, corporate or conference gifts.
Relative Products