Sfakia pies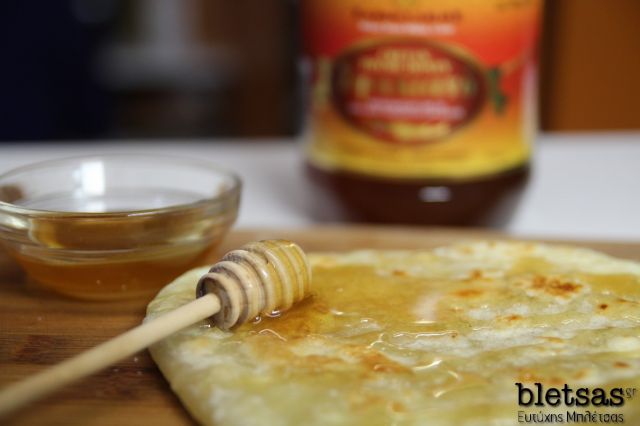 Ingredients
500gr all purpose flour
4 tbspoons olive oil
½ teaspoon salt
1 shot tsikoudia
1 glass water
500gr mizithra cheese or any goat cheese
150 ml warm water
Sfakiano thyme honey for serving

Directions
Combine the flour, tsikoudia and water together into a smooth dough and let it sit for one hour.
Make balls with the dough and separate balls with the cheese.
Put one cheese ball inside the dough ball and place them in a kitchen towel for 10 minutes. Remove them from the kitchen towel and start pressing them into a flat round shape.
Fry them in a pan and serve them warm with Sfakiano Thyme honey.

Traditional Cretan pie with goat cheese and honey.
A recipe from Sfakia excecuted by the famous chef Eftixis Bletsas.Visit the chef's web page to see step by step photos of the recipe.
https://bletsas.gr/sfakianes-pites/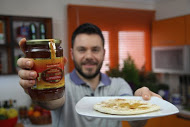 Relative Products