Cheesecake with olive marmalade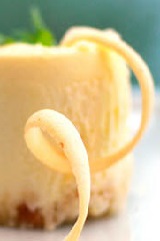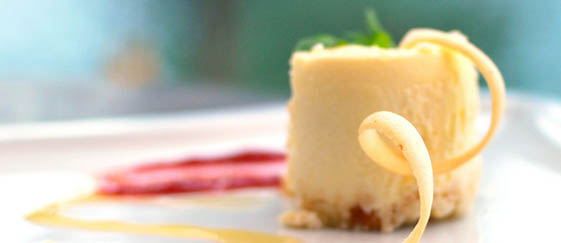 Ingredients
1 and a half packet petit beurre biscuits
200 gr margarine (vitam)
2 pastry creams
500 ml sour cream
powdered sugar
2 jars of olive marmalade

Directions
Grind the biscuits and mix them with the margarine. Put this mix in a pan by pressing it gently and then put it in the fridge.
Beat the pastry creams and place them in the pan on top of the biscuits base. Beat the sour cream and add 3 spoons of Powdered sugar to make a solid whipped cream. Lay the whipped cream on top of the cream in the pan.
Finally, melt the olive marmalade put them in a pastry bag and make vertical lines along the pan.
Optionally: You can also cut the olives from a jar of olive spoon sweet in washers and lay them on top of the cheesecake.
---
We send our Cretan products to every corner of the world. 
Make a journey to authentic Crete with myCretangoods.com and discover the top Cretan products. Find pure tsikoudia - Cretan raki, traditional rakomelo and organic Cretan wines from unique local varieties. Taste award-winning extra virgin olive oil, local herbs, aromatic and healthy thyme honey, homemade pasta and sauces, nutritious carob products, other tasteful Cretan goods and delicacies or other Greek products such as the famous Ouzo.  
Get ideas for special gifts with Cretan products or contact us if you want to create memorable customized business, corporate or conference gifts.
Relative Products