Chicken fillet with raisins and tangerine sauce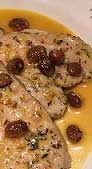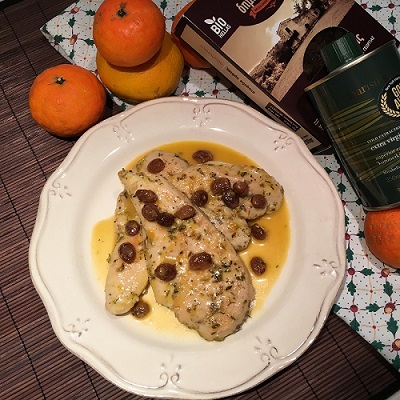 Ingredients
Boneless chicken breast fillets
Salt, Pepper
Thyme by Iliostasio
Extra virgin olive oil by Oleum Creta
Eltyna white wine
1 cup of mandarine orange juice
Organic raisins by Ambelodimiourgies

Directions
Slice the chicken breast in 3-4 thin fillets.
Season the chicken fillets with salt, pepper springle a bit of thyme and a bit of olive oil.
Mix the above and leave it for about half an hour to marinade.
Add the chichen fillets to heated non-stick frying pan. Once the chicken fillets are brown coated on both sides, add a glass of the Eltyna white wine.
Cook until the wine evaporates and add the mandarine juice and the raisins.
Reduce heat and simmer for 2-3 minutes to retain the sauce.
Serve with rice or fresh mash potatoes.



Relative Products