DS Distillers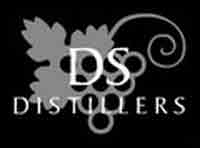 DS DISTlLLERS is one of the biggest and more technologically advanced, state of the art distilling production units in Crete.

Their story begins in 2000, when the families Stamatakis and Diamantakis both having huge knowledge and history in the distilling business joined together, combining tradition, meraki (passion) and creativity,  founding a new venture with the name DS DISTlLLERS.
They are located in the very heart of Malevizou province just outside village Kato Asites, an area with huge history in grape cultivation, vinification and distillation. Their efforts are focused in creation of high quality products in combination with all necessary steps in the production chain, with consistency, safeguearding the quality of raw materials, respecting farmers, nature, and the consumers. Their goal is to bring out the best possible outcome and put in place the Cretan Raki and all other Greek distilling products.
DS DISTILLERS is active in the production of Cretan Tsikoudia "KRETARAKI", "Kretarakimeli" Cabernet Sauvignon monovarietal spirit, OUZO 42 and OUZO CRETAN.
Producer's products