IDAIA WINERY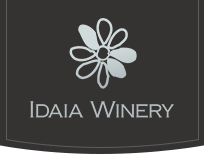 Idaia winery is a family company runned by the oenologists Laderos Vasilis and Volitaki Calliope. Their passion for the wine targets in attracting more and more people in order to initiate them in the charm of wines. A careful selection of raw materials and the controlled wine production allows them to create superb wines with strong personality and solid flavored character. The winery produces approximately 60,000 liters.
"Idaia" is the first name of ancient Crete. This was the name of the mother of the ten Kouretes. Her husband Zeus, was the king of Crete. Zeus wanted to honour his wife, therefore he named the whole island "Idaia".

The company's trademark is the daisy (Rodakas) with eight leaves which comes from the Faistos plate. The ancient Greeks used to believe that symbolizes the Sirius star. That emblem is often found in ancient Greek findings.
 
Producer's products