MAGGIRI Cretan home made pasta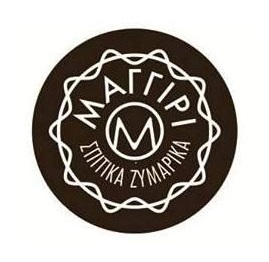 Following the old Heraklion handmade pasta traditional recipes, Mrs Aspasia Giakoumaki and her family created a family pasta workshop to offer pure and natural pasta using only pure ingredients from Crete without any preservatives.
The name "Maggiri" derives from the local Heraklion traditional pasta prepared in a specific way. Half of the pasta was boiled, half was fried and then all together was drenched in the boiled pasta broth. Served almost as a thick soup sprinkled with a lot of cheese.
According to a Cretan saying ( mantinada)
"Mangiri helped raise many generations in Crete,
Through a time unchanged pasta tradition"
Every morning before Aspasia starts kneading the pasta of the day, here comes the Cretan shepherd to her doorstep with the fresh sheep's milk required for the day kneading. Local farm free-range eggs are strictly used. Only traditional methods are used without preservatives to ensure the flavor and the vitamins of their pasta products.
 
Producer's products
Items 1 to 23 of 23 total