Home

/

TO KONAKI Gergeri's Beekeepers Team
TO KONAKI Gergeri's Beekeepers Team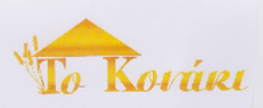 This group of beekeepers To Konaki in the village of Gergeri, situated at the footsteps of Psiloritis mountain, places great emphasis in the traditional production of quality honey from thyme, coniferous trees and other endemic Cretan land herbs.
They produce the following selections: PSILORITIS HONEY from thyme, herbs and coniferous tree, IDI'S HONEY from coniferous trees and tree blossoms and RIZITIKO HONEY from thyme, herbs, and coniferous trees with almonds and walnuts.
The Konaki group of beekeepers also produce the traditional Cretan Xinohondros ARAGOS.
Producer's products