Extra virgin olive oil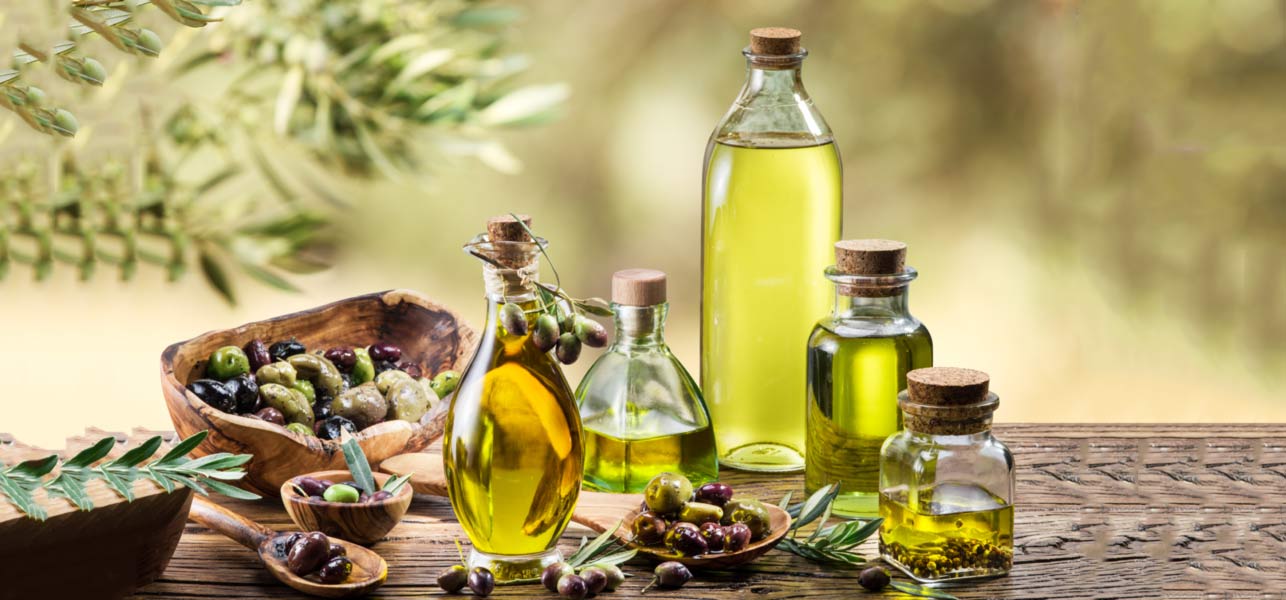 Cretan olive oil is a valuable health ally and highly beneficial for your diet. Make your selection among small elegant bottles which can be offered as gifts to your loved ones and bigger and more economical sizes for your home's daily cooking needs.
Here you will find some of the best olive oil brands of Crete which have been distinguished and awarded for their quality in many international competitions. All our olive oil brands are produced from each year's new olive harvests and are packaged fresh in their cans for every order. This way our clients receive and consume their olive oil with all its nutrients, its unique taste and fresh smell.
Use Cretan olive oil in your daily cooking and for delicious salads. For those of you who use a lot of olive oil in their diet, we recommend 5Lt metal cans. For gifts, we recommend small elegant bottles or small metal cans combined with other premium Cretan products.

Cretan olive oil can be also used as a natural preservative for vegetables and other foods in jars such as sun dried tomatoes, small artichoke hearts, snail filet delicacies, e.t.c.
more