Greek Ouzo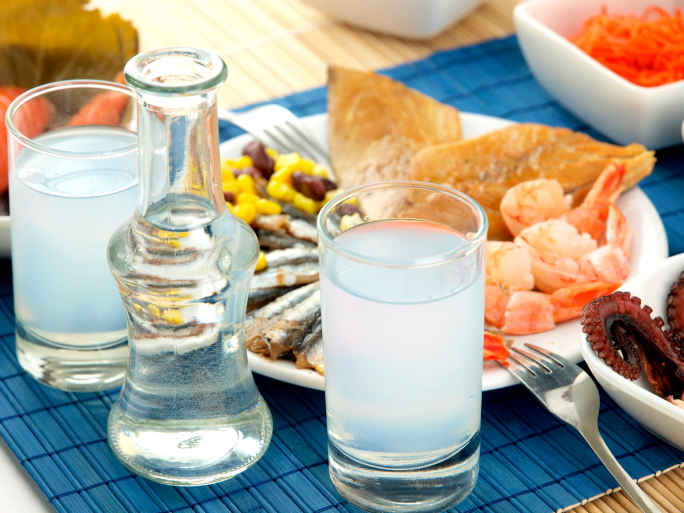 Greek Ouzo is an anise-flavoured aperitif widely consumed in Greece and other Mediterranean countries. In its original form Ouzo is transparent, but becomes cloudy white when mixed with water.
Greek summer means ...sitting by the sea, enjoying your Greek Ouzo with the company of friends and the taste of delicious classic little dishes (meze) such as traditional rusks, tomato, cucumber, olives and seafood.
Greek Ouzo made in Crete (Cretan Ouzo) is one of the best in Greece. Enjoy it on the rocks! In Crete it is also common to combine Ouzo with cold lemonade which gives an extra fresh and cool taste for the summer.
more