Metaxa The famous Greek Spirit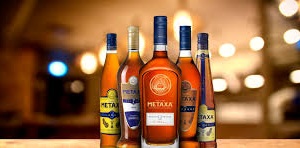 The history of Metaxa dates back to 1888 when Spyros Metaxas founded his first distillery in Piraeus. His vision was to create an innovative Greek spirit that is soft yet intense, with aromas and flavors that will stimulate all the senses.
Combining fine Muscat wines of Samos, aged Greek spirits and selected aromatic herbs of the Mediterranean, Metaxa spirits are produced through processes that often take years in order to achieve an one-of-a-kind result.
Metaxa is a special class of distillate that is classified among the best premium spirits in the world. Each kind of Metaxa spirit depending on the star rank, has special and unique characteristics, and can satisfy even the highest standards.
more