Olive Oil - Extra Virgin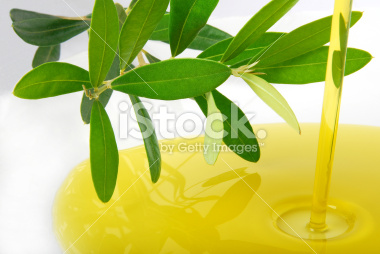 Extra Virgin Olive Oil | Olive Oil Times Extra virgin is the highest quality and most expensive olive oil classification. It should have no defects and a flavor of fresh olives. In chemical terms extra virgin olive oil is described as having a free acidity, expressed as oleic acid, of not more than 0.8 grams per 100 grams and a peroxide value of less than 20 milliequivalent O2. It must be produced entirely by mechanical means without the use of any solvents, and under temperatures that will not degrade the oil (less than 86°F, 30°C).
In order for an oil to qualify as "extra virgin" the oil must also pass both an official chemical test in a laboratory and a sensory evaluation by a trained tasting panel recognized by the International Olive Council. The olive oil must be found to be free from defects while exhibiting some fruitiness.
Since extra virgin olive oil is simply pressed fruit juice without additives, the factors influencing its quality and taste include the varieties of olives used, the terroir and the countless decisions, production practices and the dedication of the producer.
Olive oil tasters describe the positive attributes using the following terms:

Fruity: Having pleasant spicy fruit flavors characteristic of fresh ripe or green olives. Ripe fruit yields oils that are milder, aromatic, buttery, and floral. Green fruit yields oils that are grassy, herbaceous, bitter, and pungent. Fruitiness also varies by the variety of olive.
Bitter: Creating a mostly pleasant acrid flavor sensation on the tongue.
Pungent: Creating a peppery sensation in the mouth and throat.