Vegetable Delicacies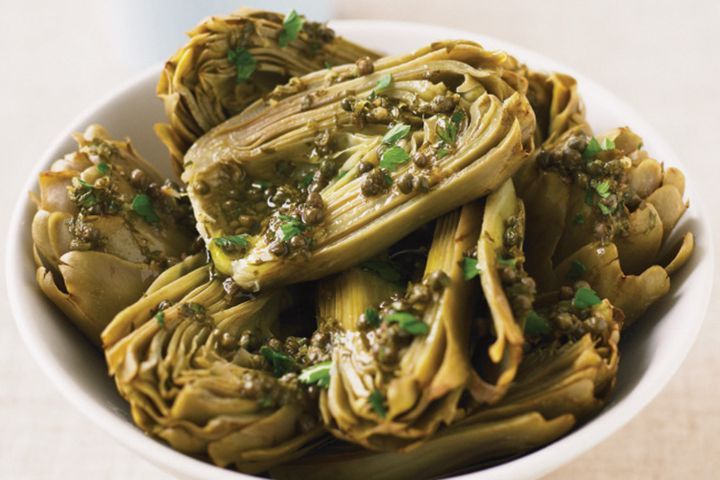 Vegetables and legumes have a prime spot in Cretan cuisine. As some of them are not available year round, we can preserve them, once picked fresh, in olive oil, salt or vinegar to have them available when needed.
For the traditional Cretan stuffed grape leaves with rice, we can use fresh vine leaves preserved in salty water.
Artichokes that make an excellent meze with raki, are cleaned and preserved in olive oil as is the case with the sun dried tomatoes.
Caper and caper shoots are also preserved in salty water while Cretan bulbs or askordulaki (a unique local delicacy) are preserved in vinegar.
more