Herbs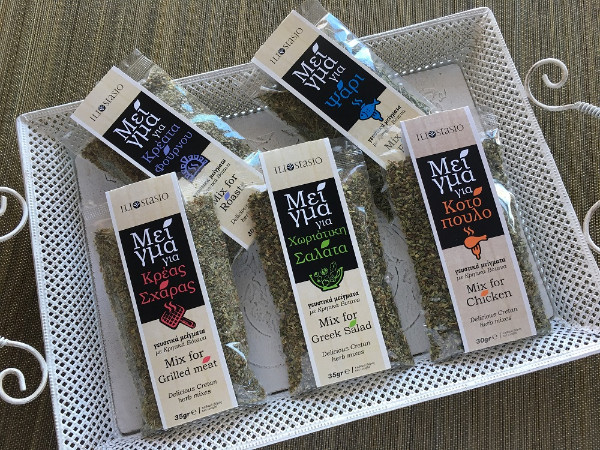 Infuse your special dishes, salads and sauces with the natural aromas and flavours of Mediterranean herbs carefully selected from the Cretan Land.
Cretan herbs have distinct rich aromas, many health benefits and healing properties. Iliostasio Cretan herbs and spices come from local varieties and are cultivated, collected and packaged under the strictest conditions to preserve freshness.
Use Cretan herbs and spices in your kitchen for tasty creations:
• Oregano and thyme to season fish and meat dishes,
• Rosemary for adding a special aroma to your snail boubouristi, a famous Cretan delicacy,
• Sage for pork, marjoram, laurel, mint and basil for special taste and aromas,
• Dittany, sage and mountain tea for warm tonic drinks.


more
Items 1 to 48 of 51 total
Items 1 to 48 of 51 total
Grid List