Natural Face Care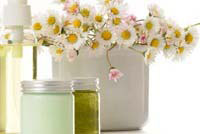 Natural facial cosmetics for all skin types. 
Crete has been recognized as a botanical paradise because of its optimal climatic conditions and the quality of its soil. This herbal abundance was discovered over 4.500 years ago by the ancient Minoan Civilization of Crete. Minoans were the first cosmetic producers to create herbal creams, ointments, oils and remedies that would be offered to royalty and exported to neighboring lands.

Bioaroma & Evergetikon natural cosmetics from Crete are 100% natural beauty products containing pure extra virgin Cretan olive oil, Beeswax, local herbs and other natural ingredients, which makes all their beauty creams and cosmetics so natural…that you can eat them.