Bioselect Organic Cosmetics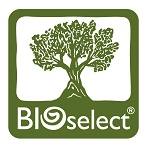 The Cretan company Bioselect, based in Rethymno, specializes in the production of natural cosmetics of organic origin for the daily natural care of the skin. Utilizing the abundance of the Cretan land in plants and herbs with unique health benefits, Bioselect creates beauty products from pure natural ingredients with respect for nature and the environment.
The trademark of Bioselect and a key ingredient in all its cosmetic lines is Dictamelia, a unique product made from Cretan Dittany and extra virgin olive oil. Dictamelia retains all the beneficial properties of dittany and enhances the action of Bioselect natural cosmetics to the fullest.
Producer's products